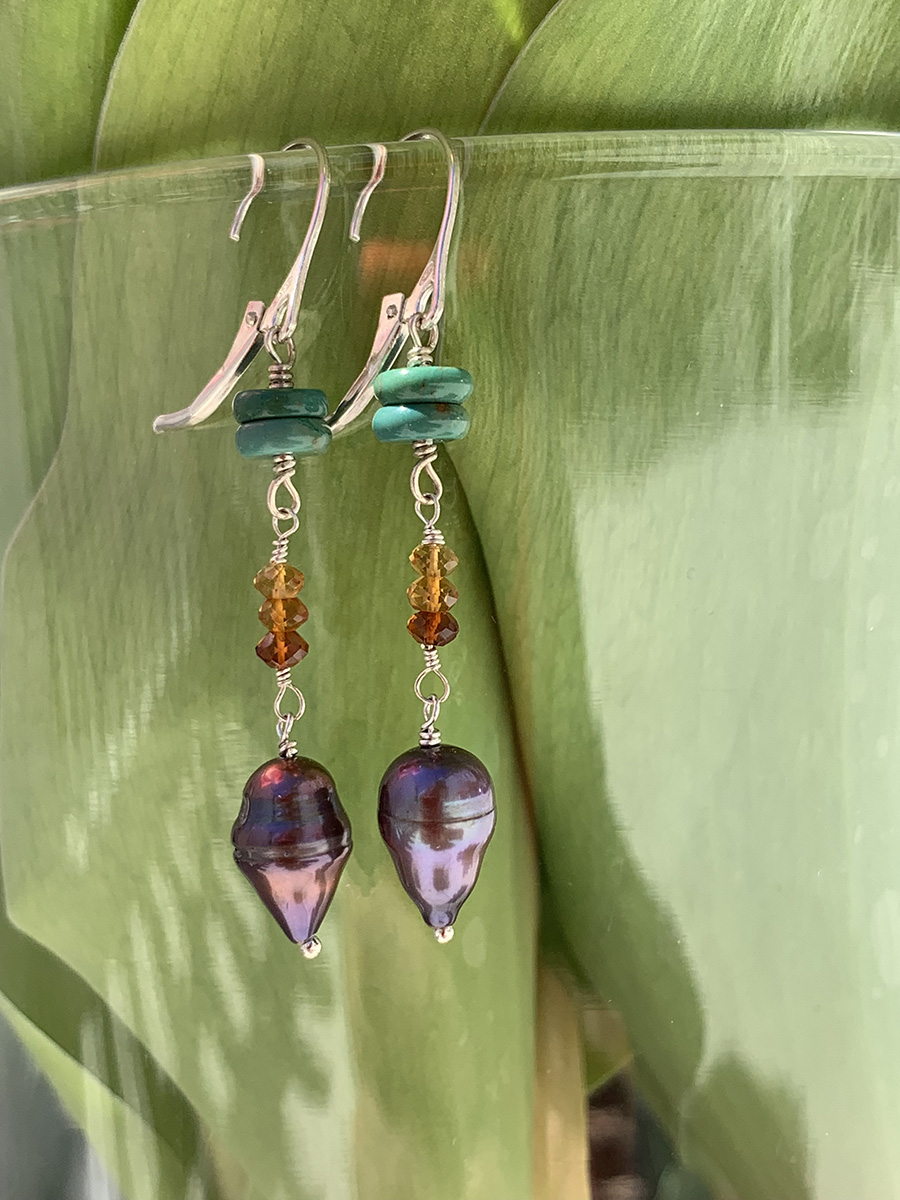 A Bead Affair
Green turquoise, citrines and fresh water pearls on sterling silver.
Approximate overall length including ear wires is 2"
Said by Native American cultures to be the bridge between heaven and Earth, Turquoise provides a path to your vibrationally highest self. Many Native American cultures believe that turquoise connects the mind to the infinite possibilities of the Universe. Read more about turquoise and other gems here.