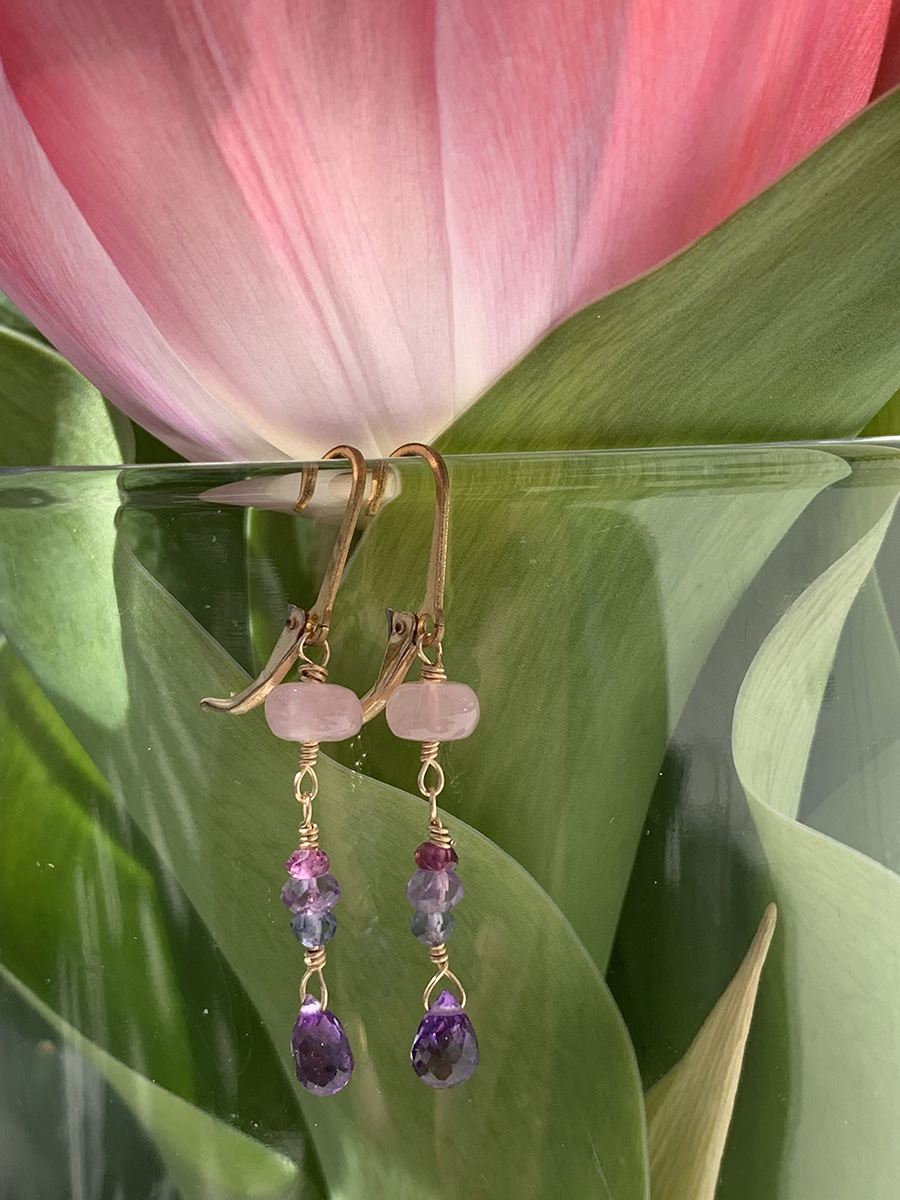 A Bead Affair
A Bead Affair, pinks and purples
Rose quartz, rhodolite, amethyst and iolte accented with beautiful briolette amethyst drops.
Gold filled lever back ear wires.
Earrings overall length including ear wires is approx. 1.75"
See the world through rose tinted glasses by tapping into the universal love of rose quartz. This stone will open up your heart chakra to every kind of love that you need—whether it's self-love, familial love, friendship love, love for humanity or romantic love.
Read more about rose quartz and other gems here.