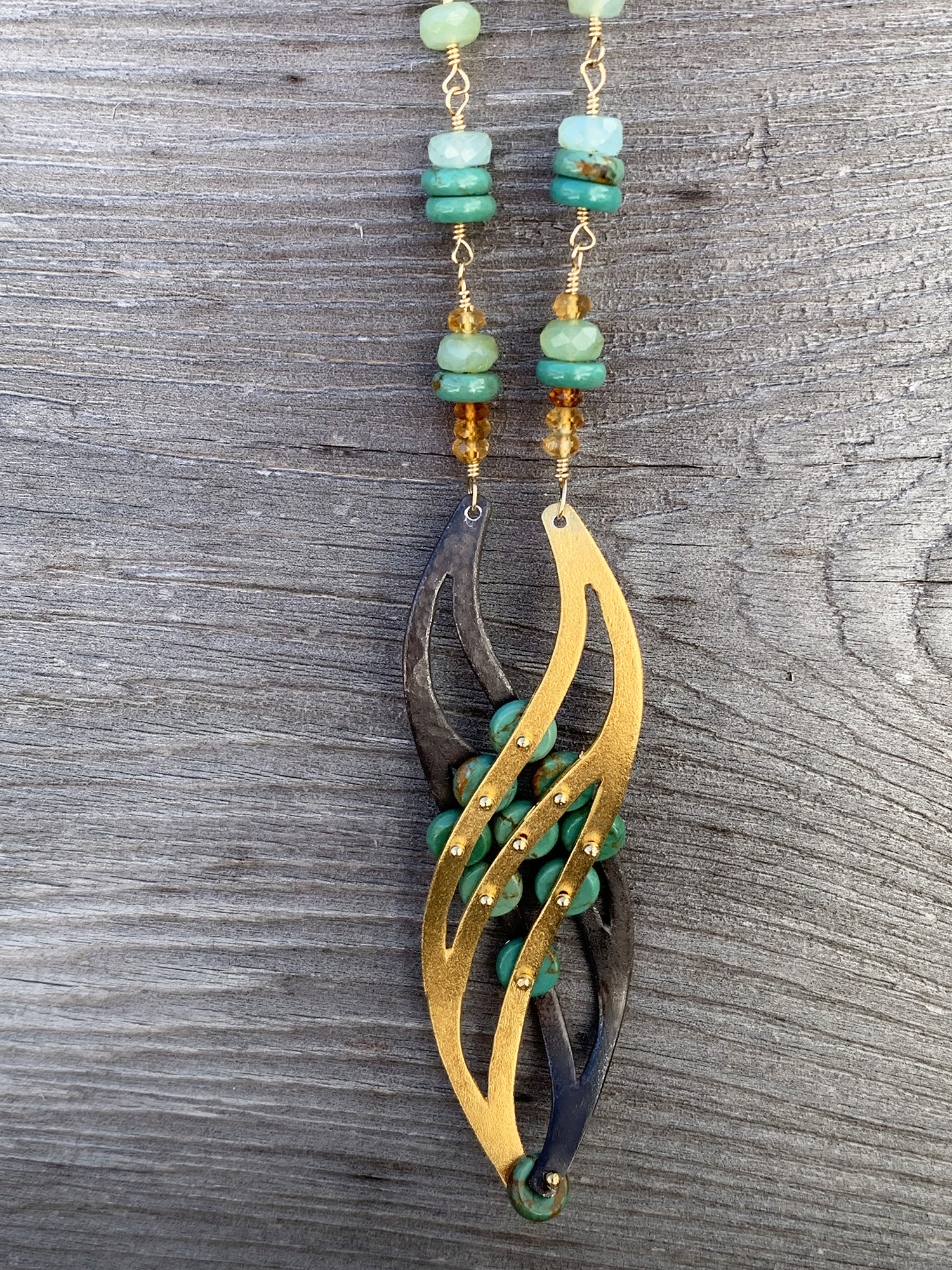 Hidden Jewels Collection
Hidden Jewels Collection, Infinity Necklace
24k gold vermeil and oxidized sterling silver make this striking Infinity necklace design.
Green turquoise, opals and citrines make this one of a kind gem combo.
Pendant is about 7cm long by 2.3cm wide.
Infinity. Through the ages, the infinity symbol, a sideways figure eight, has represented eternal development and balance. Also known as the lemniscate, this powerful symbol stands for equilibrium, harmony, and the interconnection of all things.
Turquoise. Many Native American cultures believe that turquoise connects the mind to the infinite possibilities of the Universe.
Citrine. Its sunny attitude cultivates energy that is fertile for growth. It energizes the solar plexus chakra to radiate power, centeredness, confidence and endurance.
To read more about gems go here.